8100 X-MAX 0W-40 1L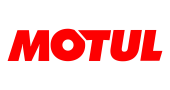 :
Ready to ship in 1-7 working days
100% Synthetic high performance Gasoline and Diesel engine oil for powerful and recent cars, requiring high HTHS and mid-SAPS oils. Compatible with catalytic converters. Meets all the very demanding requirements of performance set by OEMs. Provides a perfect balance between fuel economy linked to its viscosity grade and outstanding lubrication peformance.
No customer reviews for the moment.
Language: