D908 RR 140/80-18 70R TT D908 RR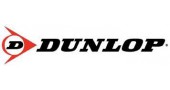 :
Ready to ship in 1-7 working days
No matter how hot it gets out there or how powerful or heavy your bike is, the D908RR can cope. Enduro bikes have evolved, and desert racing hasn't got any easier, so Dunlop worked hard to develop the D908RR as a combination of dual-sport / desert tyre to help you keep up the pace.
No customer reviews for the moment.
Language: