Boot AXIS 2.1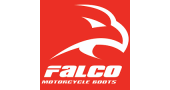 :
Ready to ship in 1-7 working days
Safety and style seldom goes together well when riding a motorcycle. Falco's AXIS 2.1 settles the score by offering optimum safety and support without compromising on aesthetics. The ankle-top boot features protective inserts coming straight from the racing experience such as the extensive P.U. heel-cup protector and the D3O shock-absorbing ankle cups. In all different conditions of use, the tear-resistant Micro-Synth upper and High-Tex inner liner membrane will support the foot maximizing water-repellence and breathability. The oil-proof high-gripping rubber soles helps to maintain optimal control of the bike. To ensure night-time visibility the AXIS 2.1 features also a rear reflective piping insert. Available in sizes 37-47 EU in Black or in Black-White colour combos the fully C.E. approved.
No customer reviews for the moment.